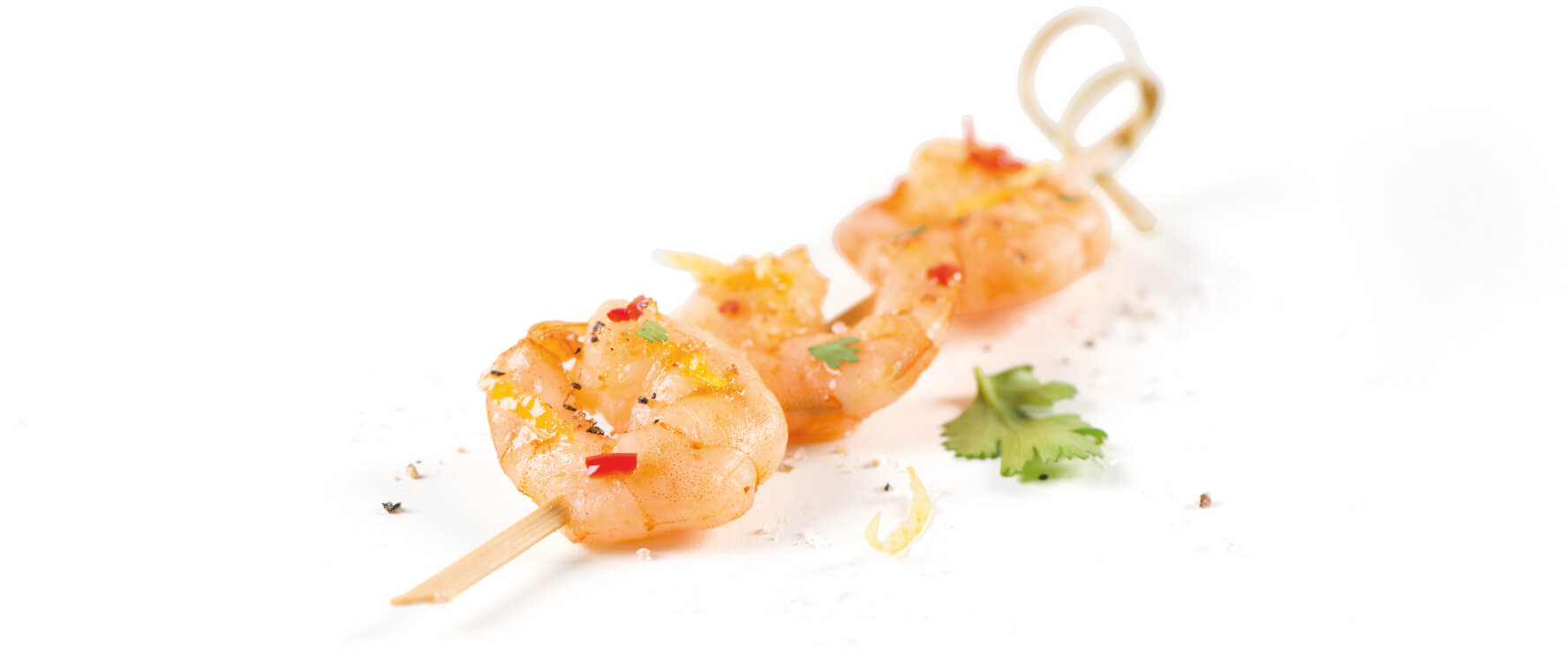 Raw prawns
pan-fry or boil

Crisp prawns (Vannamei variety) from organic aquaculture in Honduras. Raw and peeled. Ideal for exquisite pan-fried dishes and for refining soups and sauces.
Prawns* (Litopenaeus vannamei)
* from organic aquaculture in Honduras
Nutritional information per 100 g

Energy

375 kJ/89 kcal

Fat

0.9 g

of which saturates

0.3 g

Carbohydrate

0.5 g

of which sugar

0.5 g

Protein

20 g

Salt

0.3 g
Defrost the prawns and rinse them under cold water. Once defrosted, do not refreeze. Ensure food is cooked properly before eating. For soups and sauces, add the prawns towards the end of the preparation time and cook for approx. 1 minute. For salads and snacks, pan-fry for approx. 4 minutes over a medium heat.